Yes, there are "weekly assignments" for practice and Final assignments to obtain a Certificate.
The weekly assignments are optional and completion is not compulsory in order to obtain your diploma. They are multiple-choice questions.
The weekly assignments are made available at the end of every 2 lessons.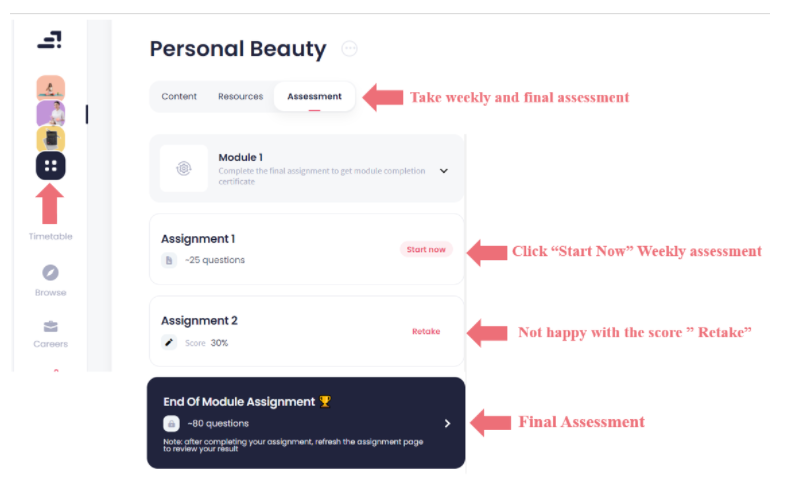 There is also an End of Module Assignment ( final assignment) at the end of each Module. Upon course completion and completing all 4 module final assignments with 50% score or above, you can get an e-Diploma via our Customer Services team. There will also be an option to purchase a hardcopy diploma.