Module 2 gets automatically unlocked once you complete all the module 1 lessons. You can start module 2 by clicking on the "Continue to Module 2" option shown on the course page. You can follow the same steps to enrol for modules 3 and 4 as well.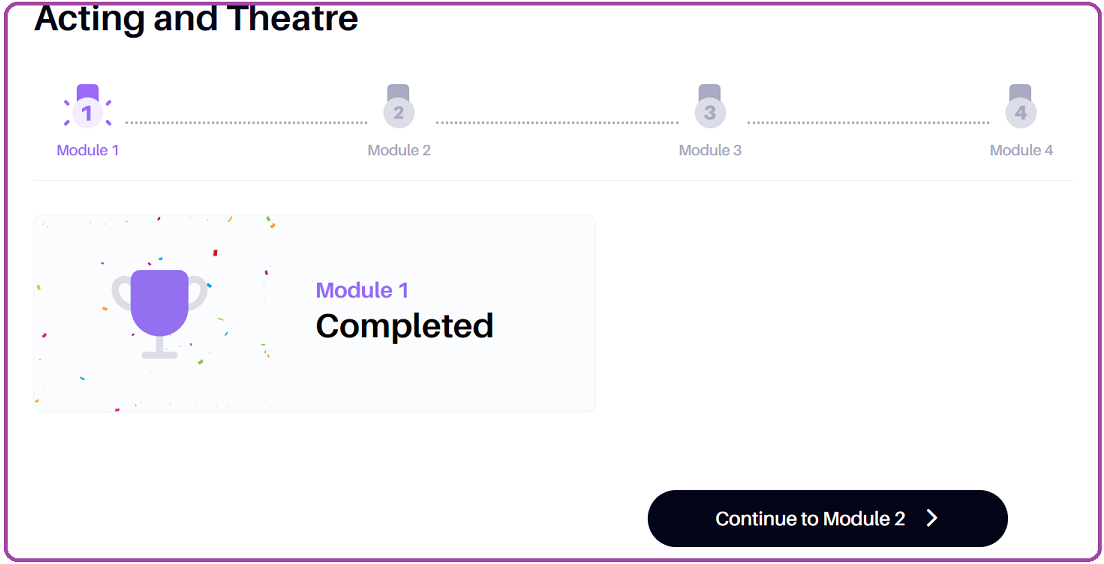 You may also unlock all module 1 contents without waiting for the schedule to complete and start Module 2 at an additional fee.
If you need any further assistance, please contact us, our dedicated technical support team will fix this issue for you.