Please follow this link. You may need to log in to your account first.
If you did not enter any payment details during registration, you don't have to worry about cancellation.
If you had entered your payment details at the time of registration or upgrading membership, the membership/trial can be cancelled by visiting your account profile.[Here]

1) Select "Account",
2) Then, "Subscription and Purchases",
3) select "Cancel Membership" and follow the On-Screen instructions to complete the cancellation process.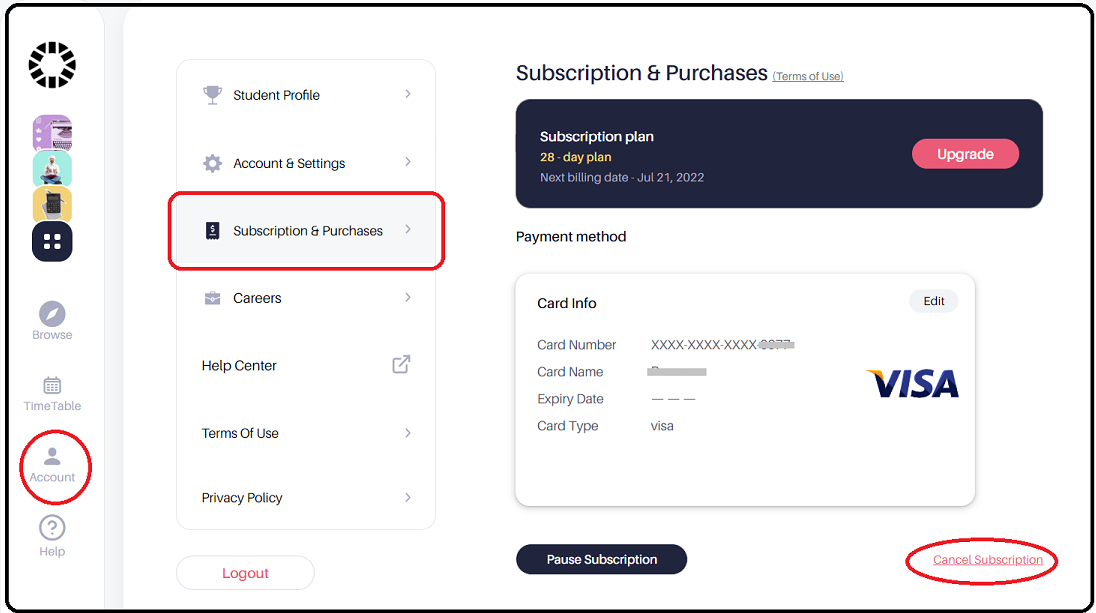 There is no cost associated with the cancellation and you can still fully use your account until the next renewal/cancellation date.
If you wish to stop receiving all the notifications/emails/SMSs from us, please click [HERE]
Please reach us by clicking HERE if you need assistance or are experiencing issues.