You always have the option to reactivate the account. The account will be cancelled/inactive for the following reasons.
If you have not renewed your subscription
If you have not upgraded your trial premium membership after the expiry.
If the membership was cancelled on your account
You can reactivate the cancelled subscription on your Subscription page or course page or from the message you receive on your phone or email.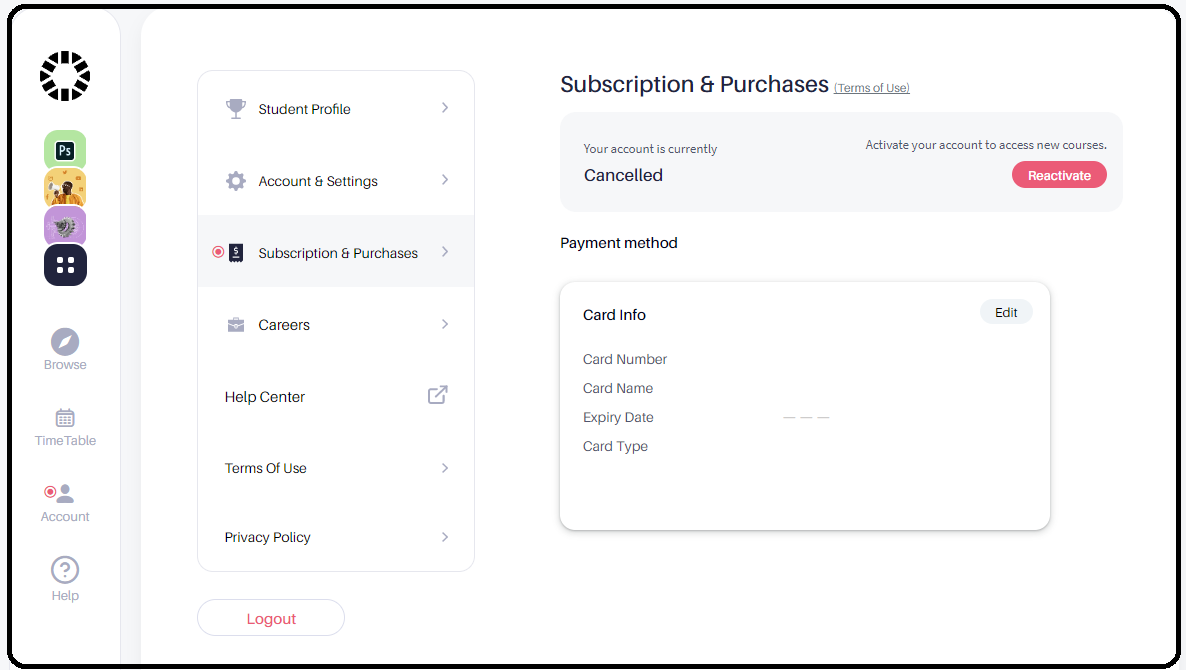 Please do not hesitate to contact us if you have any issues.