There is no restriction on repeating the weekly assignments. These are meant for practice purposes, so you can take the weekly assignments as many times as you like. You will have one weekly assignment at the end of every two lessons and 4 weekly assignments in a module. The weekly assignments consist of 20 questions.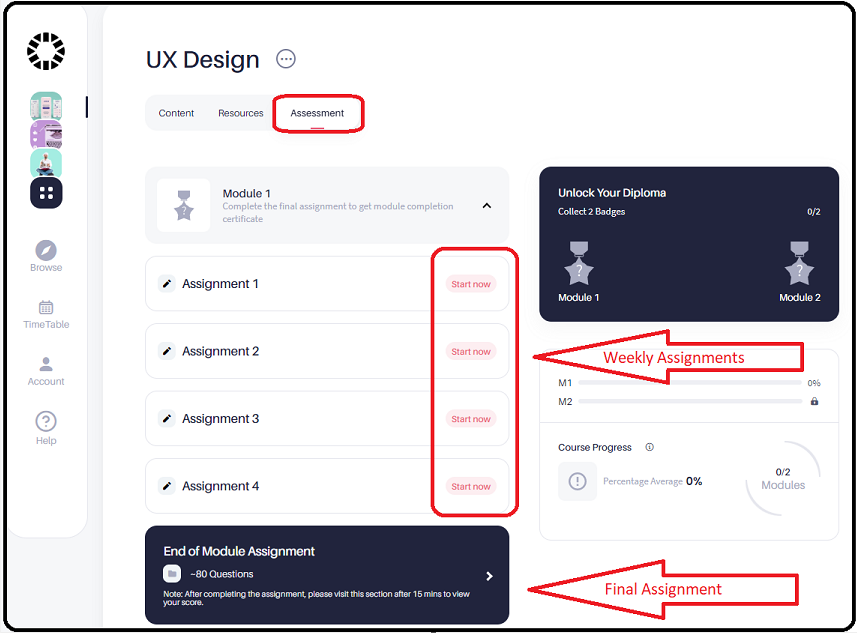 Your final certification will be graded on the basis of your final assessment scores for each module of a course. It will consist of 50-100 multiple choice questions which can be taken twice.
You can download the final module completion certificate of each module at an additional fee.
Please reach us by clicking HERE if you need assistance or are experiencing issues.