If you do not see any course under the "My Course" tab, you may have deleted the courses which you had added before.
This might have also occurred due to the database migration if you had previously enrolled in on-demand or old courses, which might have been now removed.
Please add new courses using the "Browse" option to start learning.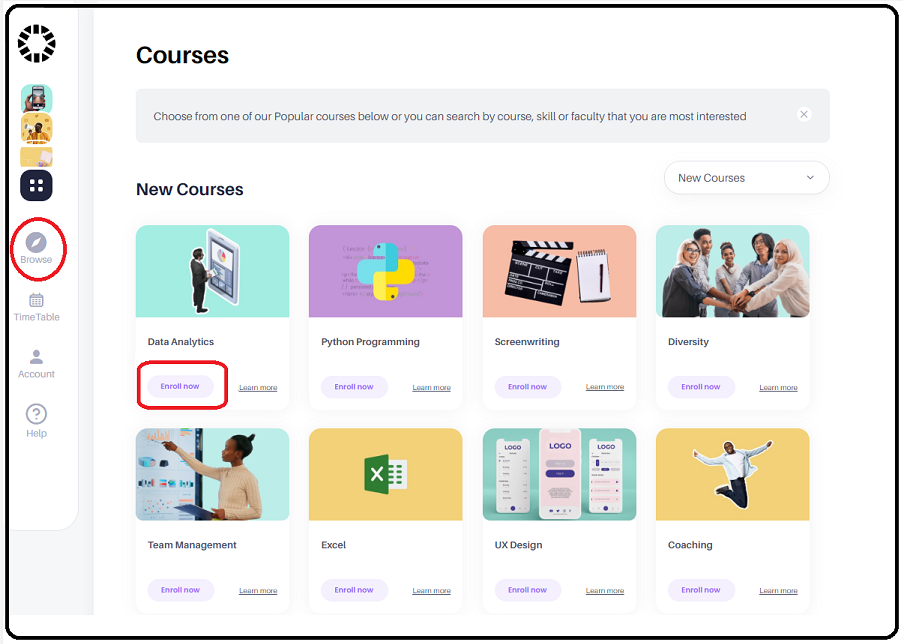 If you face any issues in accessing any course, please don't hesitate to contact our dedicated Customer Support Team by clicking HERE.