All our courses are delivered online at scheduled times. There is no physical classroom training conducted.
You will receive email reminders prior to the class unless unsubscribed from our email notifications.
You can join via links in the reminder emails or you can watch the class at the scheduled local time by clicking on the "Watch Now" option on the course page in your member area.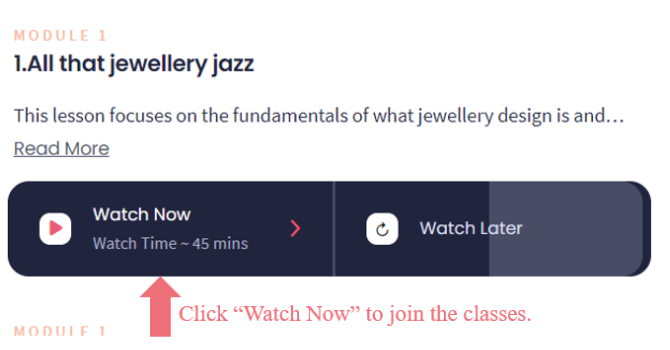 You can attend from just about any type of device however the larger the screen the better. You can also re-watch via the recordings in your member's area
Still, have any questions? Please do not hesitate to reach our dedicated Customer Support Team by clicking HERE.