All our courses run every day (Mon-Sun) at different time slots (6 AM to 10 PM). You can select your preferred day and time for the classes.
You can attend the class by using a Computer or Smartphone with an internet connection. We also send a 24 -hour, 12-hour, and 1-hour reminder email before the class starts unless you have unsubscribed from our email notifications.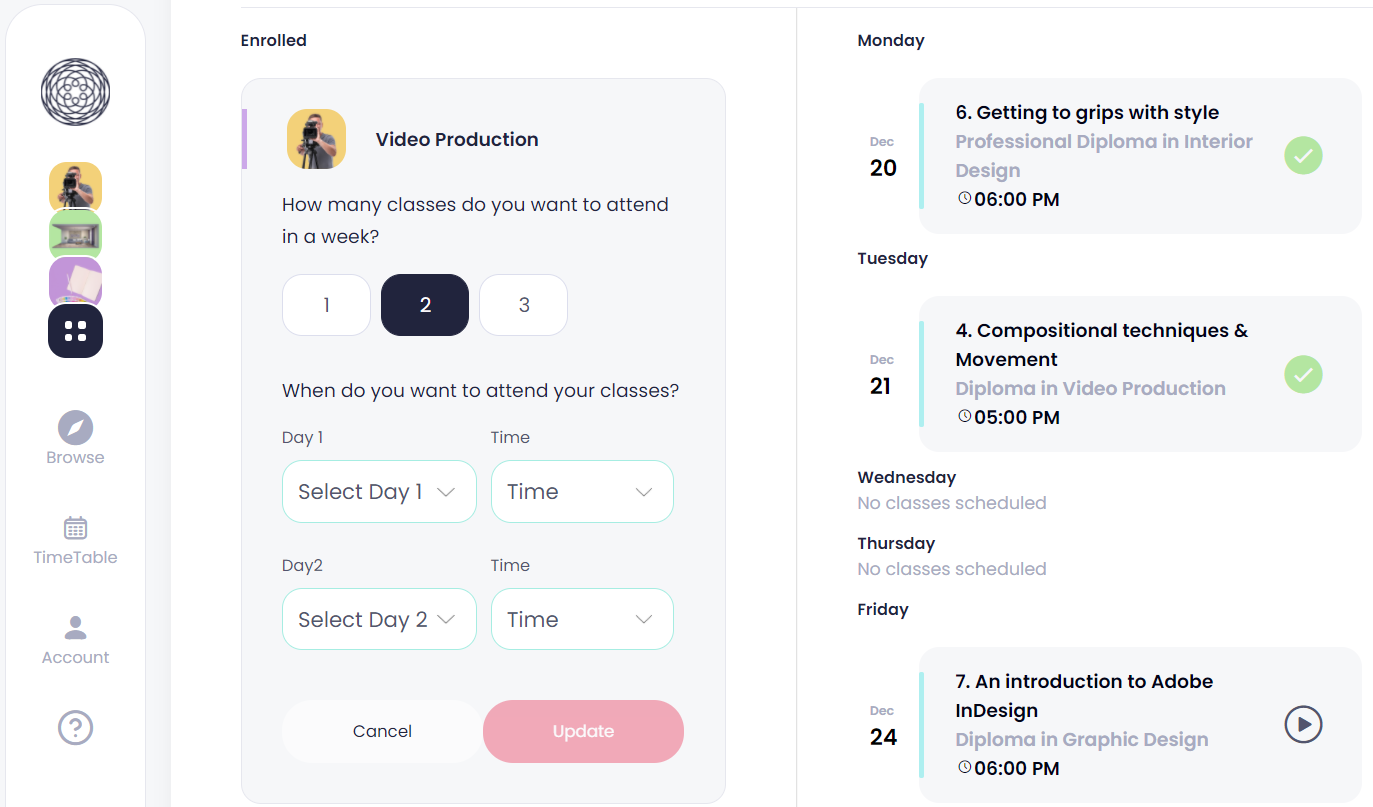 If you have any queries, contact us by clicking on the link.