The Toolkits are a great resource for extra background information. They include support materials, background information, slides from the class, and summary notes.
All are provided in PDF format which can be downloaded and saved on your device for future reference even after your course access expires.
The toolkits/course materials can be purchased from your Course Page by clicking on the "Get your Course Materials".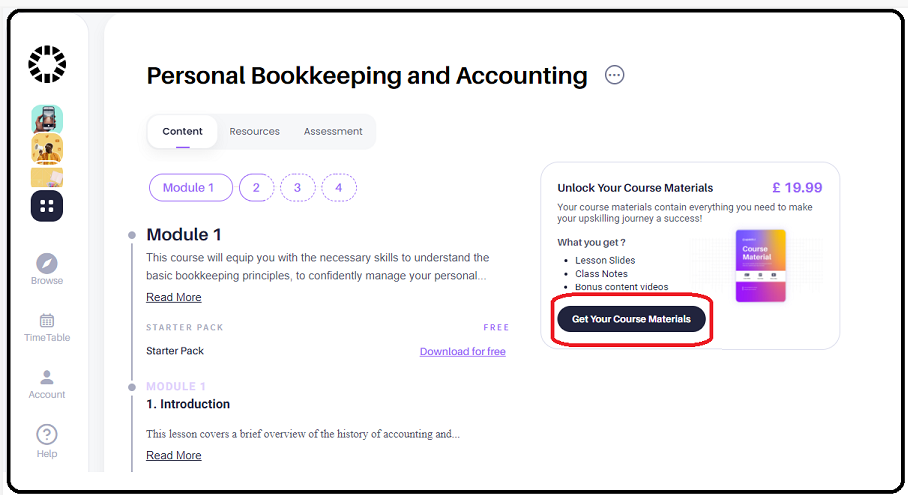 Students using Toolkit very often have both higher completion rates and grades for their courses.
You can access the toolkit resources under the "Resources" tab on your course page.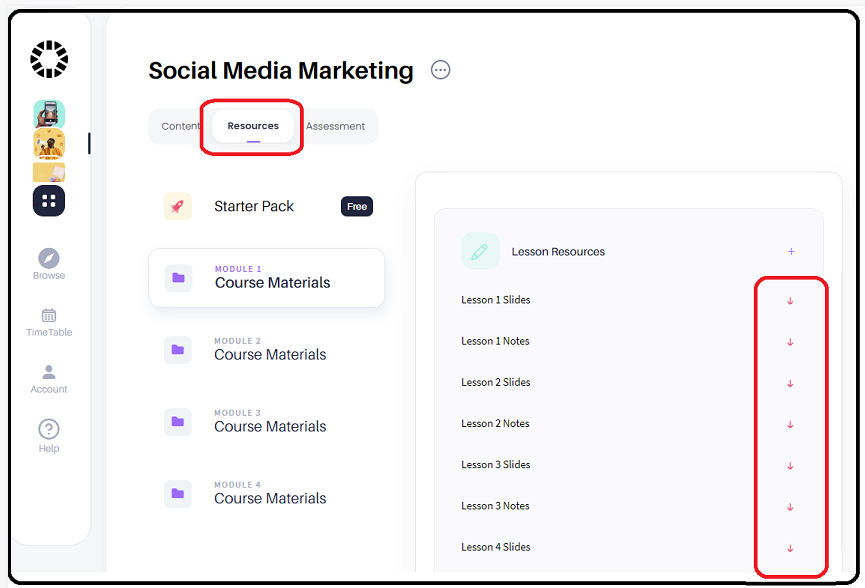 If you need any help with purchasing/accessing toolkits, contact our dedicated support team by clicking HERE.