If you are on active membership, you can register for multiple certifications from the course page.
Select the Browse option on your dashboard to enrol in a new course.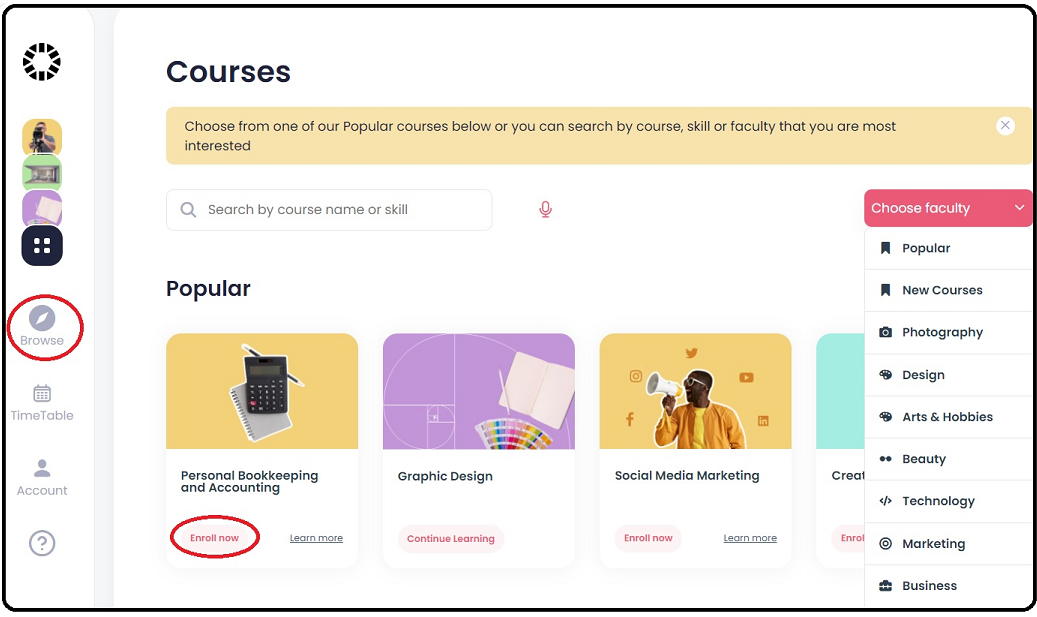 You can manage your class schedule on the course timetable and learn at your convenience if the subscription remains active.
If there is any issue adding multiple courses, contact our dedicated Customer Support executive by clicking HERE.