The e-certificate is not a part of any premium membership benefits and has to be purchased separately for each module/course if not offered by us otherwise. The certificate is chargeable to cover the costs associated with our services.
Once you complete all the module's final assignments and purchase the E-certificates, you can download the module completion certificates.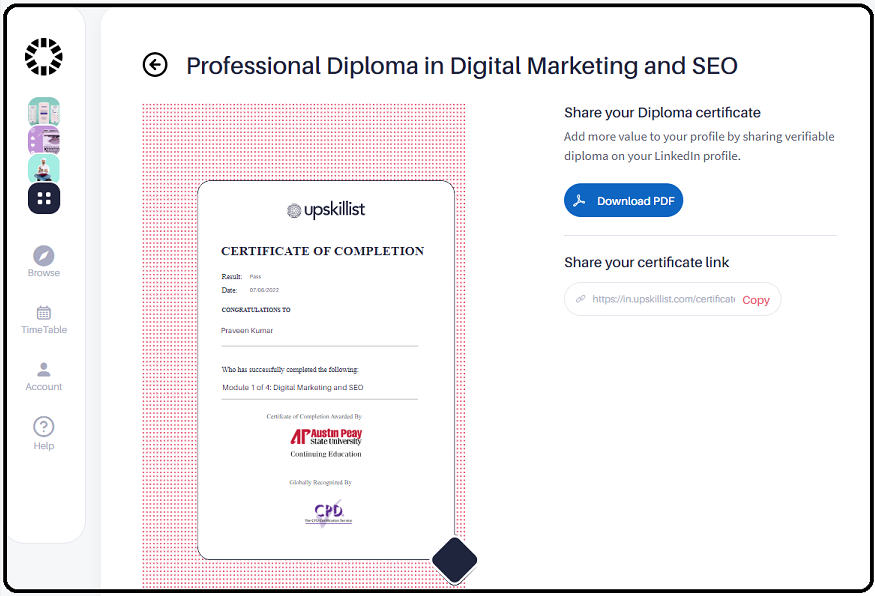 A Diploma is an official certificate to show off your success and prove the completion of your course. You can contact us HERE to receive your final soft copy diploma certificate.