Each Professional Diploma course has four modules. A few of the courses have 2 or 3 modules.

Each module is made of 8 classes. Each class duration is of 30-45 minutes.

To experience an environment similar to a real-life class experience, you can schedule 2 or 3 classes a week as per your convenience.


Our aim though is to improve that, with flexibility and convenience within any timelines our students are comfortable committing to.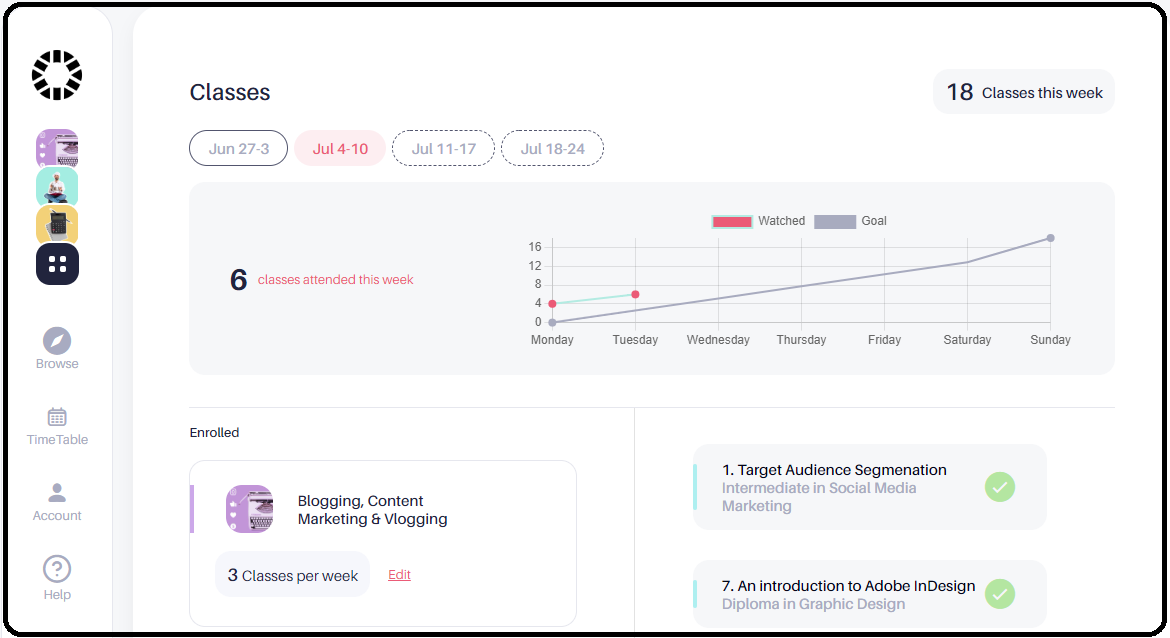 Everybody can:
Pick the number of days in a week to watch the lessons.
New work or new schedule in life? Pause your membership.
To test the knowledge as the classes progress, all the students have access to the following:
Weekly assessments to complete after every 2 classes & a final exam at the end of each module.
The weekly assessment consists of 20 questions & a Final assignment consists of 50-100 questions.
It will then be submitted and graded instantly online.
You can download the Module completion certificate when you pass with 50% or higher at an additional fee.
You can attend from just about any type of device, it gets more comfortable and clearer though with larger screens.
If you have any queries, contact us by clicking on the "Submit a Request" option shown above.