We run two or three classes per week for all our courses and their respective modules.
Students can schedule their classes up to 2 or 3 lessons per week at their convenience. These options can be managed under the "Timetable" section.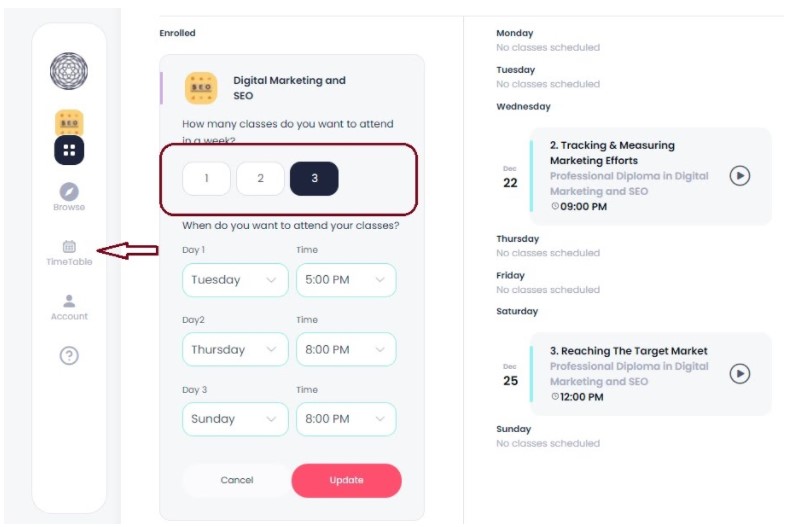 Students can also adjust their schedule more accordingly for the previous classes, upcoming classes, and restart the whole course on their respective course page.
For information about scheduling, click HERE.
If you have any queries, contact us by clicking on the "Submit a Request" option shown above