Yes, you can Skip the first Module and unlock the next module only if Students would see the "Sharing" feature.
Select the course you wish to unlock, then click on the "Share on f" button. Please check the below screenshot for reference.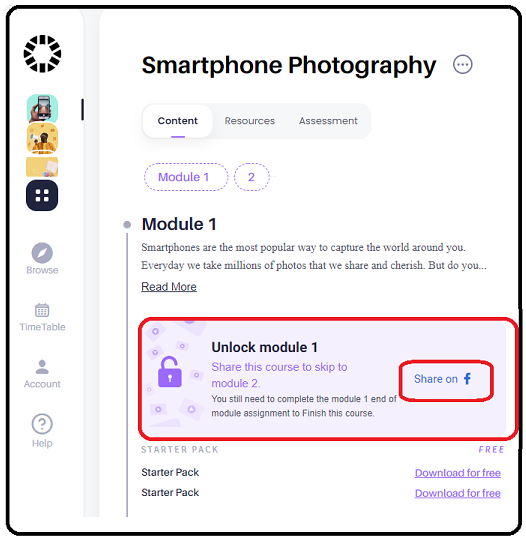 Once you successfully share your course on Facebook, you will have instant access to all Module 1, lessons and you can schedule Module 2.
If you have any queries, contact us by clicking on the "Submit a Request" option shown above.