Upskillist has designed its content to be critically assessed by global academic and professional organisations. By working with universities, industry and academic experts, Upskillist ensures its education delivery provides a diploma for students that is externally validated and recognised by global institutional leaders.
Globally Recognised by:
CPD - There is an increasing expectation for professionals to undertake Continuing Professional Development regardless of industry sector, career level, job role, and responsibilities. Upskillist engages with CPD to ensure that both academic and practical qualifications do not become outdated allowing students to upskill or reskill. Upskillist courses have been formally certified by CPD and completed diplomas bear the CPD-approved logo.
Below mentioned is a sample certificate that we issue: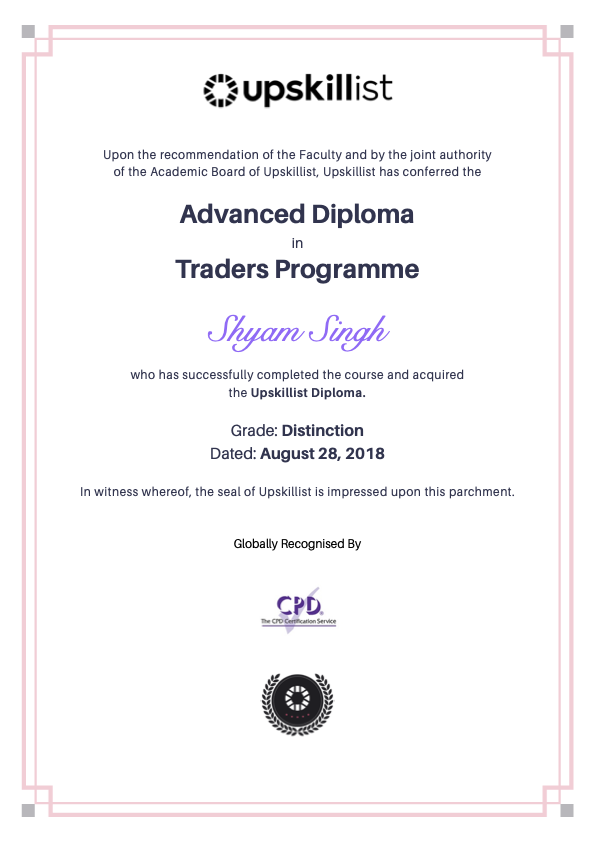 If you need any assistance do reach us by clicking HERE.