Login to your account Here. To add the course, click on Browse Tab and you will see a list of courses. select any course you wish to, click on "Enroll Now" and you are ready.
To delete a course, click on the three (...) in front of the course name. Click on delete Course>> Remove this course. The course will be removed from your account.
Desktop View: Add and Delete Course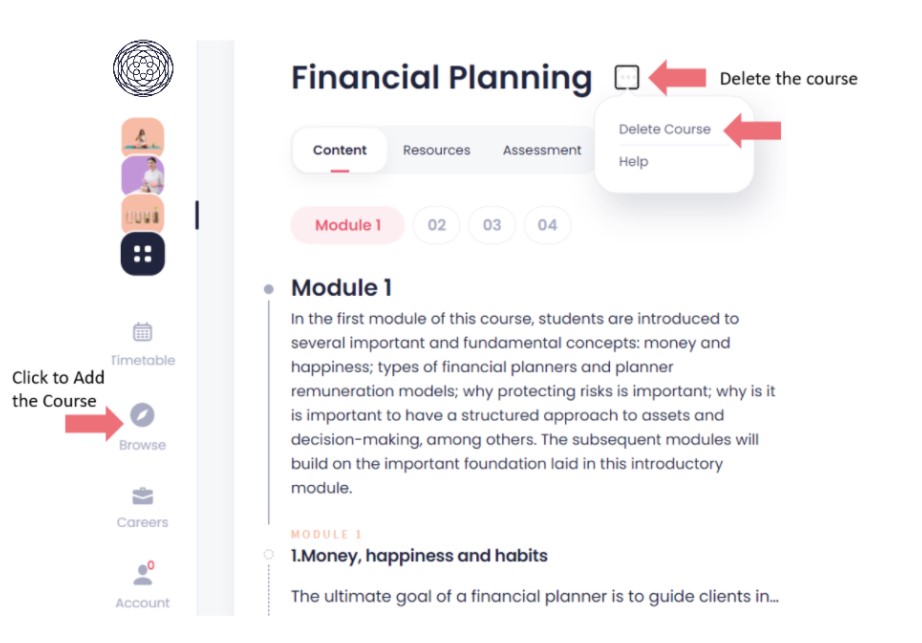 After clicking on "Browse Tab" you will be taken to the list of courses. Please check with the below screenshot.

Mobile View: Add course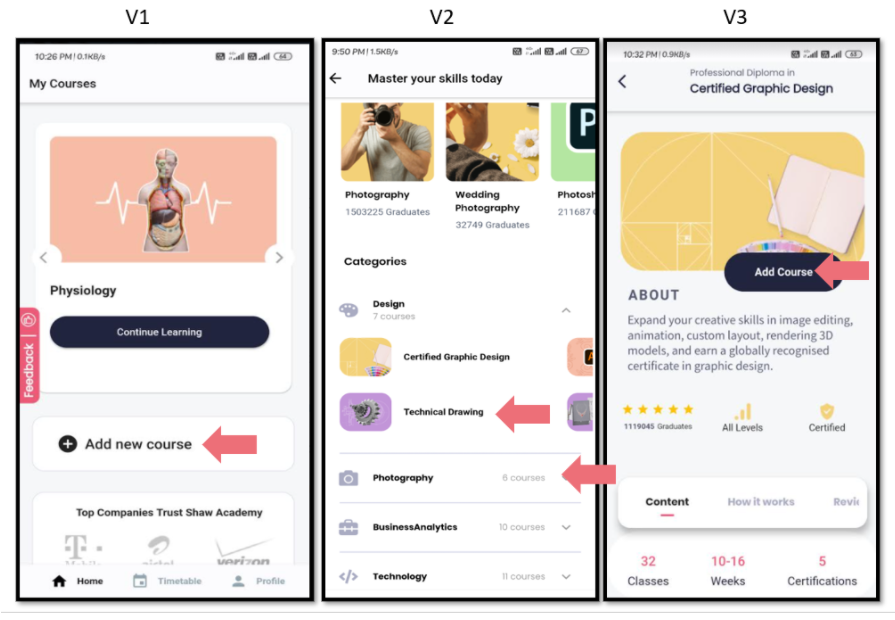 Please reach us by clicking the "Submit a Request" option above if you need assistance or are experiencing issues.